Prepare them to face the risks, responsibilities and adventures of the road ahead.
Your teens' safety comes first
Safe driving begins long before we get into the car and buckle our seat belts. These digital interactives show the science behind safe driving and will encourage you to think critically about the benefits (and costs) of driving. Use the quick links below to jump to each section.
Start with the mutual driving agreement
Most Popular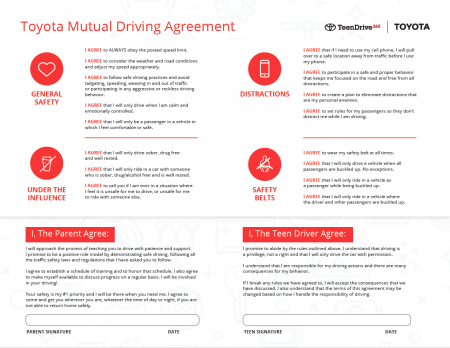 Mutual Driving Agreement
By holding each other accountable, we can stop distracted driving in its tracks. Take the Mutual Driving Agreement to show that you're serious about keeping safe behind the wheel.
Explore safe driving interactives with your teen
Know how to drive safely before even hitting the road. Practice makes perfect with these digital interactives.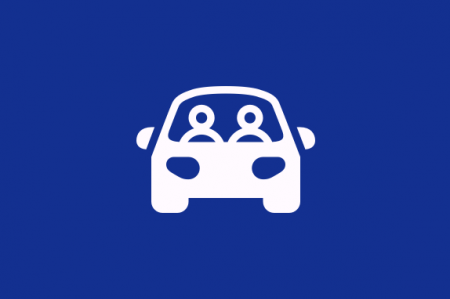 Parents vs teens safety
Who knows more about safe driving habits? Test your knowledge with this quiz.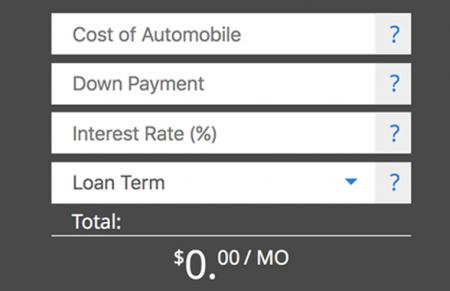 The Real Cost of Driving
The costs that come with driving are steeper than you might think. Prepare yourself ahead of time by using this interactive driving calculator.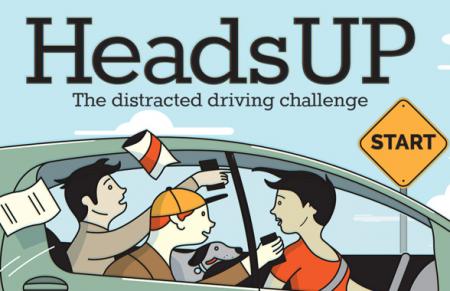 Heads Up Driving Challenge
Can you keep your cool behind the wheel when distractions are everywhere? In this interactive you'll experience a variety of distracted driving dilemmas, including cell phones, food and even your friends.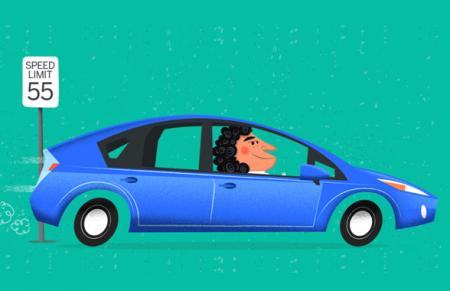 The Science Behind Safe Driving
Learn how the fundamental principles of physics apply to driving in this digital interactive. You'll learn why understanding the Laws of Motion is an essential part of practicing safe driving habits.
Watch and learn safe driving tips geared for you
Learning to drive can be intimidating for teens if they don't know what to expect. These videos give you the tools to support your teens behind the wheel.
Safe Driving Games
Jim Million | 1:58 minutes
This video highlights games parents can play with their teens as they begin driving.
How to be a Better Driving Coach
Jim Million | 1:27 minutes
This video demonstrates the three things parents can do to be a better driving coach for their teen.
Why Parent Coaching is So Important
Jim Million | 1:37 minutes
This video describes why parent coaching is important for new teen drivers.
Parents are the Best Driving Coaches
DriveitHOME | 2:35 Minutes
In this video parents describe what they learned about how to be a better driving coach for their new teen driver, and how long they need to stay involved.
The Most Important Safe Driving Tip
Jim Million | 1:18 Minutes
This video describes an important safe driving tip: concentration.
The Distracted Mind
TED Partners | 1:38 Minutes
This video demonstrates what happens when we are surrounded by distractions while driving.
Safe driving activities for your family
Explore these fun ways to discuss safe driving with your family.
Distracted Drivers Board Game
Teens create an original board game or interactive computer game focused on distracted driving.
Parent Practice Tracking Chart
Teens collaborate with their families to set goals around the driver's exam and complete a driving tracker chart.
Decoding Activity
Teens use their creativity to solve these puzzles about safe driving concepts. These brainteasers are a fun way to reduce unsafe driving behavior.